Zukie Plushes Available Now
Are you kicking yourself for not being able to attend the "Zukie Vs. The World" exhibit at TT Underground this past weekend? Maybe this consolation will cheer you up-you can still buy one of the Zukie plushes that were on sale at the show!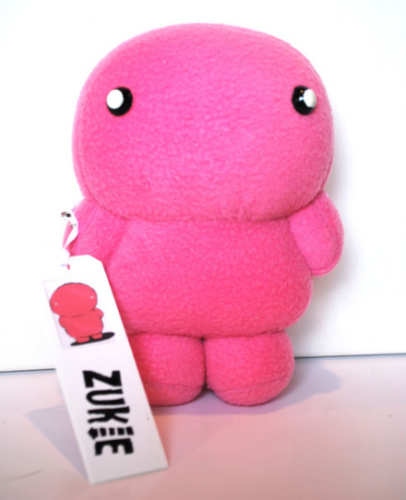 Zukie is 6.5 inches tall and come in 11 colorways (light green polka dot, light yellow, red, green, blue, light green, pink, brown, light brown, white, light blue polka dot). Each one is handmade and are priced at $30 USD. You can purchase your own Zukie plush in the Zukie online store.
Source: Zukies.net