"Works Cited" at My Plastic Heart
If you're in the area, you must come by My Plastic Heart for the opening of their latest show, "Works Cited." It's a group show curated by duo The Studio Miners. The show will include the works of over 15 artists and their interpretation of children's literature.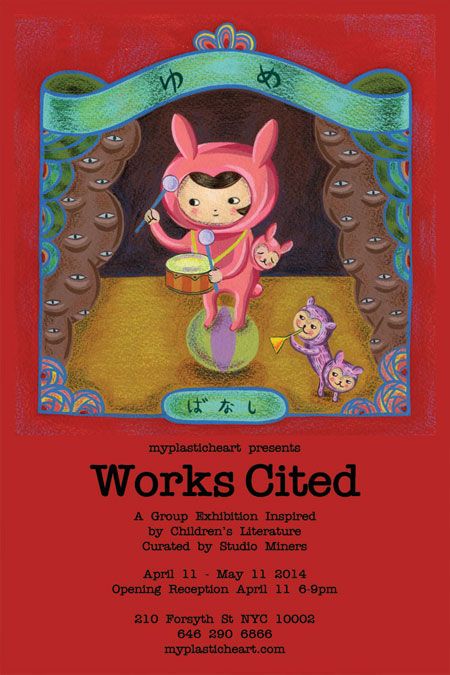 Artists in the show include Apak, Brian Butler, Evoker, Flying Fortress, Gary Ham, Michael Hsiung, Aya Kakeda, Sean Kernick, Abe Lincoln Jr, Phil Lumbang, MCA, Courtney Moy, Clams Rockefeller, Chris RWK, Paul Shih, Naoko Stoop, Tim Sullivan, and Mr. Walters.
My Plastic Heart will also be accepting book donations on behalf of nonprofit organization Book For Kids Foundation as part of the show. For every book donated, the store will offer the donator 10% off their next purchase in their store on the day of the donation.
For more details regarding with donations, feel free to contact My Plastic Heart directly.
Source: My Plastic Heart