"What Our Eyes Heard" by Bryan Collins & Kalina Torino at Screaming Sky Gallery
Tonight is the opening of "What Our Eyes Heard" show at Screaming Sky Gallery, an exhibit featuring Bryan Collins and Kaliano Torino. It's a show that featured both Collins and Torino's interpretation of various songs.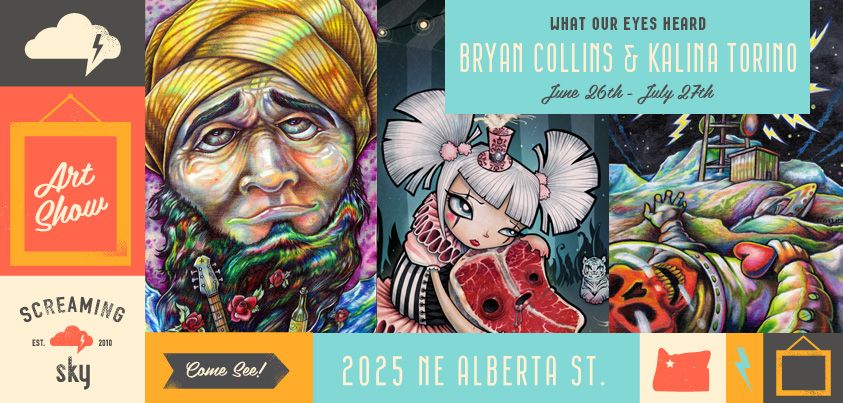 We already have a favorite work from the show. It's by Torino and it's titled "Candy Rain," and it's inspired by the Soul for Real song that you can hear here.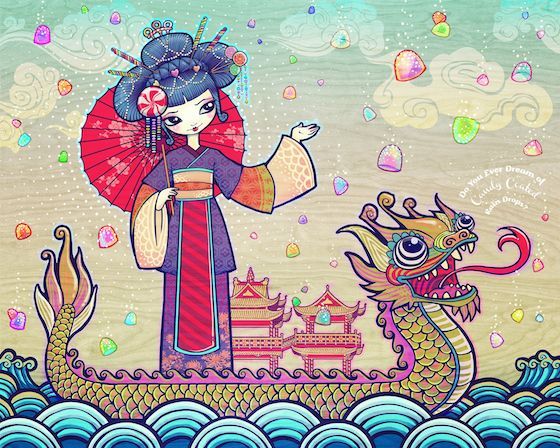 If you haven't done so, we recommend signing up for Screaming Sky's preview list so you can get a look of all the works if you can't make it to the show. And if you can make it to the gallery, please do so! Torino will be at attendance for the opening reception from 6PM to 9PM. Be sure to also check out the Screaming Sky Gallery online store to purchase works.
Source: Screaming Sky Gallery