Vinyl Pulse x Itokin Park 10th Anniversary "Astronaut" & "Space Mode Man"
We're less than 30 minutes away from the release of these adorable toys from Itokin Park and designer toy blog Vinyl Pulse. In celebration of Vinyl Pulse's 10th Anniversary, the blog is releasing a green "Astronaut" and "Space Mode Man" figures. The Astronaut is sporting a solid green helmet while Space Mode Man has a green/black camouflage. Which one do you want?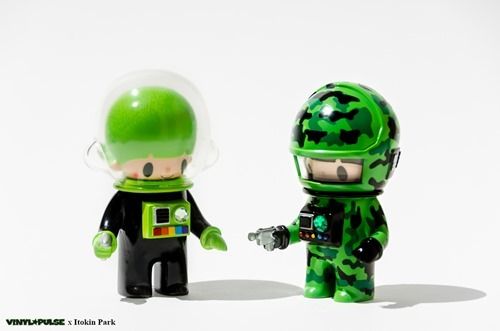 Both will be available through Vinyl Pulse's website today, June 19, 2015, at 7:30AM PDT (or 10:30AM EDT). Get the Astronaut for $35 USD each and Space Mode Man for $45 USD each.
Source: Vinyl Pulse