Urban Vinyl Daily Presents "For the Love of Toys" at Galerie F
This Friday Chicago-based gallery Galerie F will be hosting "For the Love of Toys," a group art show curated by designer toy blog Urban Vinyl Daily. The show will consists of nine artists including JC Rivera, Jeremiah Ketner, JFury, The JCW, FEDZ, Jenn and Tony Bot, 64 Colors, Rocketboy Custom, and Leecifer.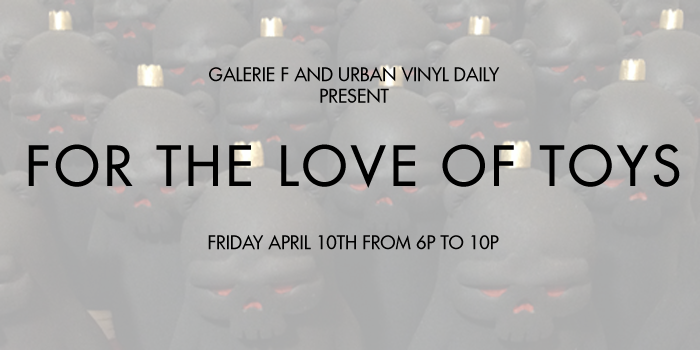 The show will be up until May 1, 2015, if you're unable to make it to the opening reception.