Uglydoll x Mimoco "Big Toe" USB Flash Drive
UGLYDOLL character Big Toe is the newest addition to the Mimobot family. This is the fifth edition to an ongoing collaboration between the plush company and flash drive creators.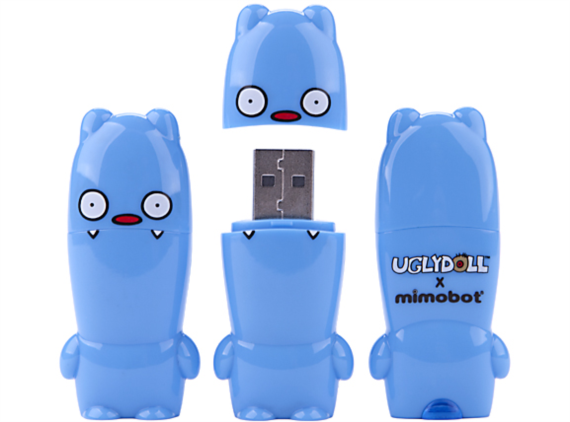 Big Toe MIMOBOT is a know-it-all; his job is super easy when he has all your data on board. Coined as 'an unstoppable force of knowledge,' he wants to know even more. Do him a big favor and let Big Toe MIMOBOT store and transport your documents, music, photos, and data.
Get this flash drive in four memory sizes: 8GB, 16GB, 32GB, 64GB, and 128 GB. Prices start at $9.99 each and are on sale now on Mimobot.com
Source: Mimoco