Uamou x Fluffy House "Mr White Cloud" & "Little Raindrop"
Check these custom Uamou figures for Fluffy House-they're simple and yet so cute! Both Uamou include hand-painted faces completed by Ayako Takagi. "Mr White Cloud" is a blue Uamou with white clouds while "Little Raindrop" is white with raindrops, both in Fluffy House style. It's the perfect duo!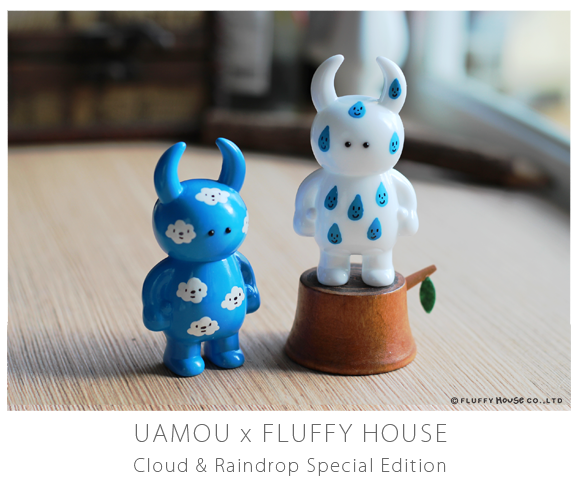 These custom Uamous are available exclusively through Fluffy House's web store on June 26, 2015. They're limited to 30 sets and will be $59 USD per set.
Source: Uamou & Fluffy House on Facebook