Uamou "Pink Lamé Mini" Series
The next colorway to these tiny Uamou toys series looks reminds us of candy. It's a translucent pink color with lamé/glitter throughout the figure. You can get this Mini Uamous as a stand alone toy now in their online store.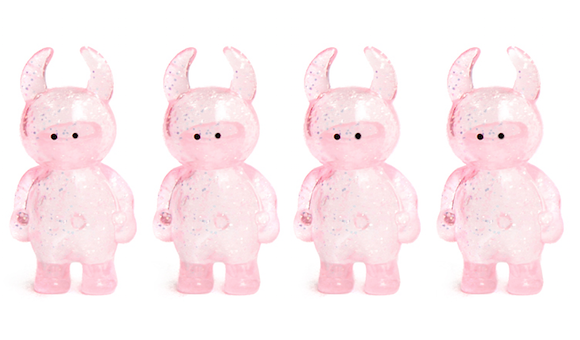 The Pink Lamé Mini Uamau is a little over 1.5 inches tall. They're available for ¥900 JPY (or about $8 USD) each.
Source: Uamou