Twinkie Chan "Heart-Shaped Sugar Cookie" Brooches
We're digging these crochet brooches made by kawaii crochet designer Twinkie Chan just in time for Valentine's Day. They're shaped like yummy sugar cookies, but don't be tempted to eat one. Add them to your Valentine's ensemble, but we think we'll be sporting them all year long.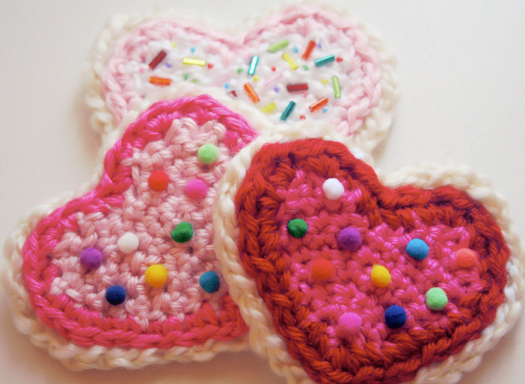 These handmade brooches are very limited, and they're only available through Twinkie Chan Etsy shop. Once these are sold out they are GONE so get them one while you still can. Prices range between $22 and 27 USD each.
Source: Twinkie Chan