Triple Elfie Release at Unbox Industries Today!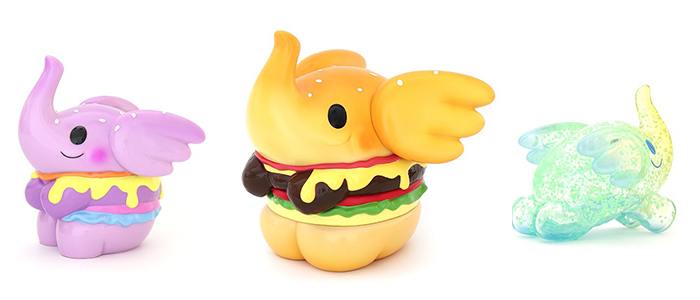 We're less than 10 minutes away from three (yes THREE) new releases by Too Natthapong and Unbox Industries! Get ready for King Size Burger Elfie, Taro Burger Elfie, and Jumping GID Green Elfie!
We've been patiently waiting for the King Size Burger Elfie to come out since Unbox been posting photos on their Instagram. Today you can FINALLY get one! What makes this 6-inch Elfie extra special (other than the fact it comes in a burger packaging-GAH!) is that you can remove its middle or "fillings" for stackable fun!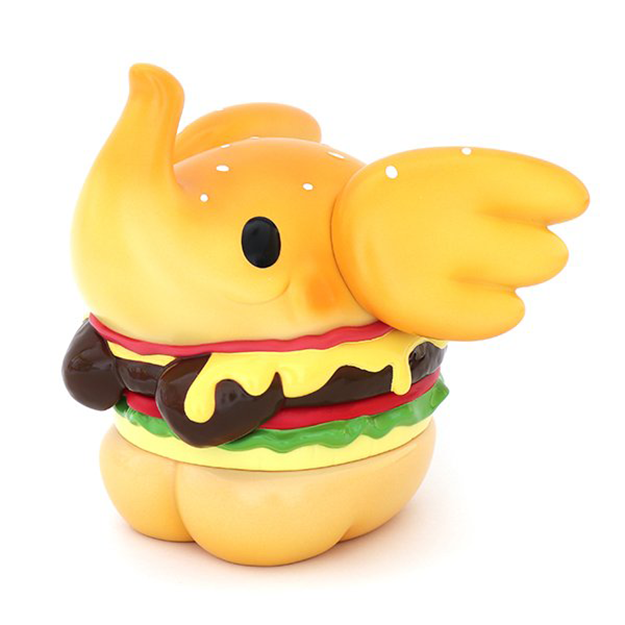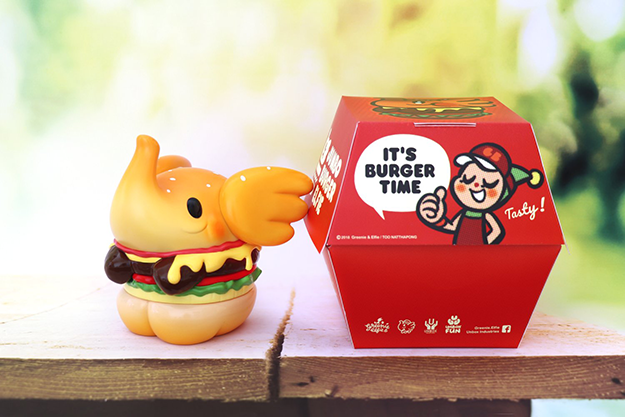 If you're not ready for King Size, Taro Burger Elie will also be available. This version was first available overseas and ToySoul, but lucky for us Unbox save some for international collectors. The pastel colorway chosen for this Elfie is making us do a double take because it's so cute!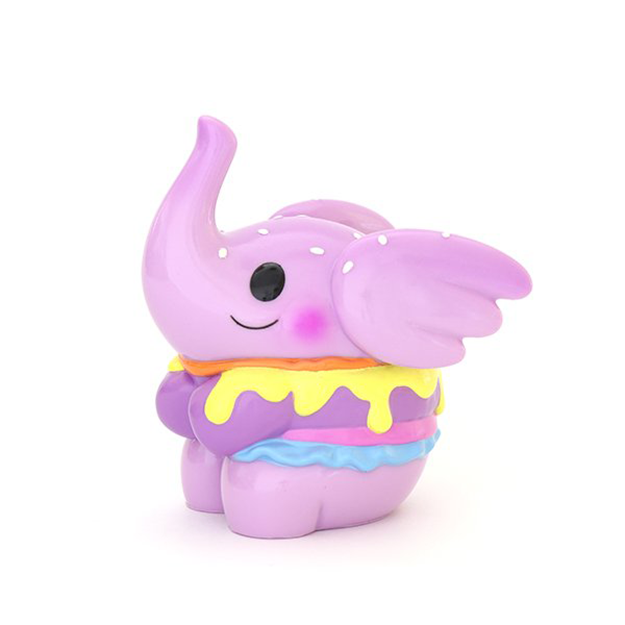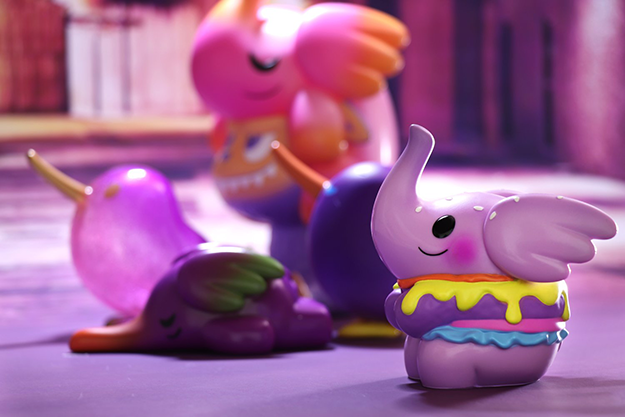 Finally, the last Jumping Elfie from the Unbox Glow shows will also be on sale. This Green GID Jumping Elfie will also be available for those that weren't able to attend the in-person shows in 2018. We love the green to yellow transition but check out that GID color!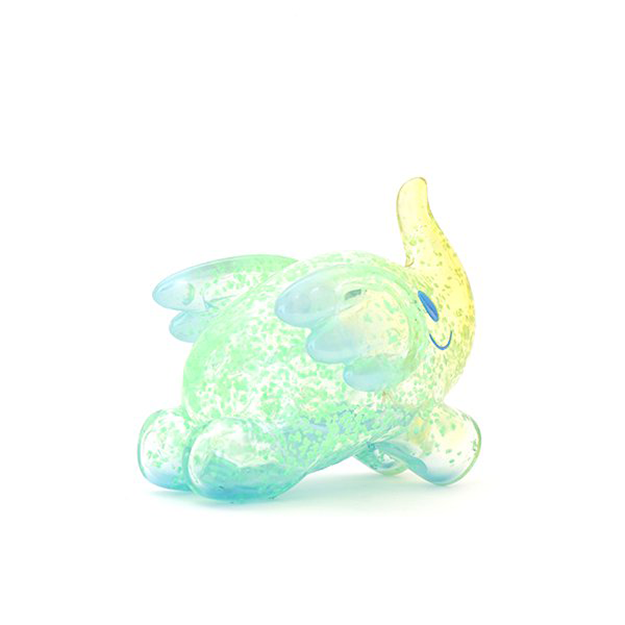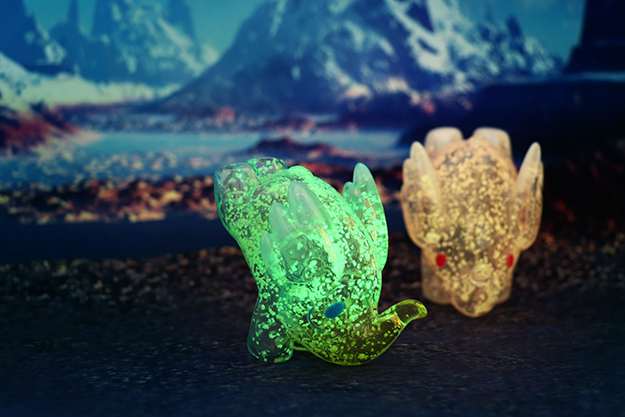 Be sure to get ready for these fun releases-we're got our clocks and browsers set!