"Toys, Things, & Art" at Woot Bear
Opening this weekend at San Francisco-based gallery Woot Bear is a new group show featuring several artists from Japan. "Toys, Things, and Art" will include pieces and collectibles from seven artists including Uamou, Dehara Yukinori, Hariken, Refreshment Toy, T9G/Museum, Mographixx, and Mai Nagamoto.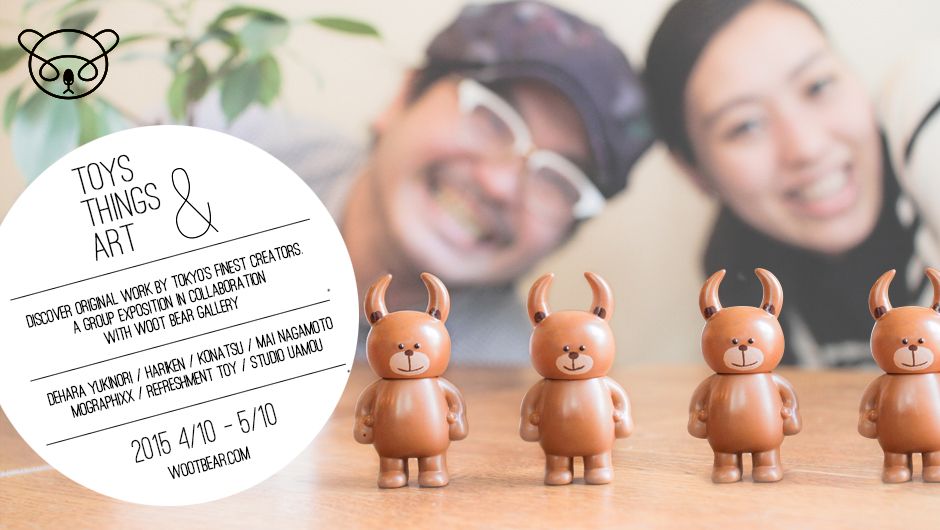 Open reception for this show will be on April 10, 2015, from 6PM to 9PM. Any remaining unsold pieces will be posted on the Woot Bear website after opening night. Be sure to check out Woot Bear's Instagram to see sneak peeks of the available pieces at the show.
Source: Woot Bear