Matt Jones aka Lunartik will have a booth at this year's ToyConUK with tons of goodies on sale? We have our eyes on the Artist Series 4 of "Fans of Tea," a collection of Mini Cup of Tea toys designed by different artists.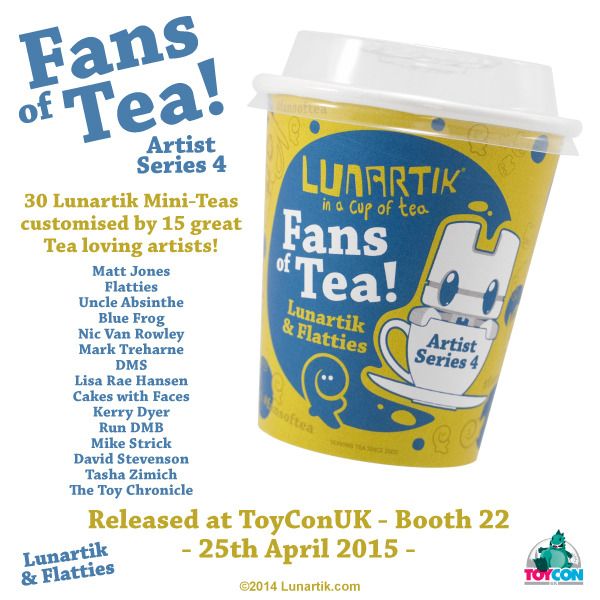 We also wouldn't mind getting our hands on this "Plastik Surgery" Bunny. This resin piece, based on Lunartik's "Plastik Surgery Handbook," is so cute with its ears and simple face.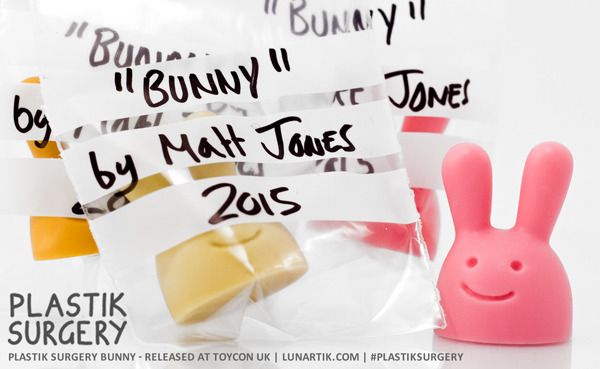 We hope that there will be some leftovers from ToyConUK so we can get these!
Source: Lunartik