ToyConUK 2015: Gold "Wish Upon Me" by Yoskay Yamamoto x Mighty Jaxx
Netherland-based shop Minty Fresh will be at ToyConUK later this month and will be having this special star on sale. This gold colorway of "Wish Upon Me" by Japanese artist Yoskay Yamamoto and Mighty Jaxx. Make a wish on this slumber star and maybe it'll come true!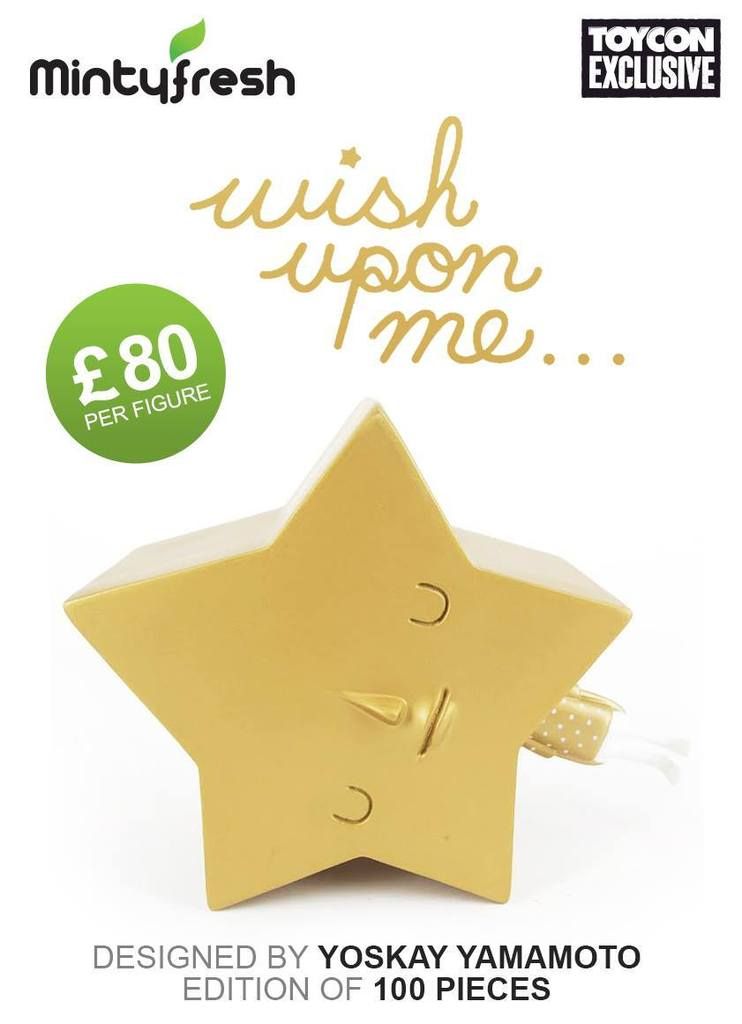 This star is 7.5 x 3.5 x 6.5 inches in size and is made of resin and wood. The Gold "Wish Upon Me" is limited to 100 pieces and will be on sale for £80 GBP, or about $120 USD, each. Any leftovers from ToyConUK will be available through Minty Fresh.
Source: Minty Freshness on Facebook