"Tommy Orange & Baby Brother" by Maria Filipe Castro
It's been awhile since we featured needle-felt artist Maria Filipe Castro, but we always loved her brooches. Check out this new plush toy she's created called "Tommy Orange and Baby Brother" and it's exactly what it's named. It's a kawaii orange holding a smaller orange, both with a green leaf hairdo. Super cute!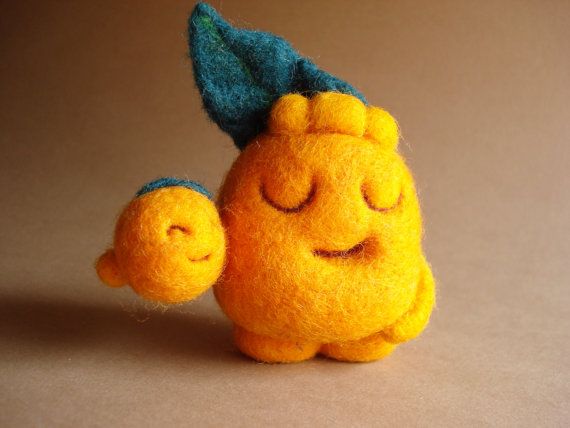 Tommy Orange & Brother stand at a little over 3.5 inches tall. This is a one of a kind toy that you can get only in Castro's Etsy shop. You can take home this citrus duo for $70 USD.