tokidoki x Nsurgo Kaiten Sushi Skake Deck
Check out this latest skate deck from tokidoki! The design is called Kaiten Sushi and is part of a new collaboration with Nsurgo. This limited edition deck includes recognizable tokidoki characters enjoying some tasty sushi traveling on a moving belt. The scene is complete with familiar tokidoki artwork in the background. So colorful!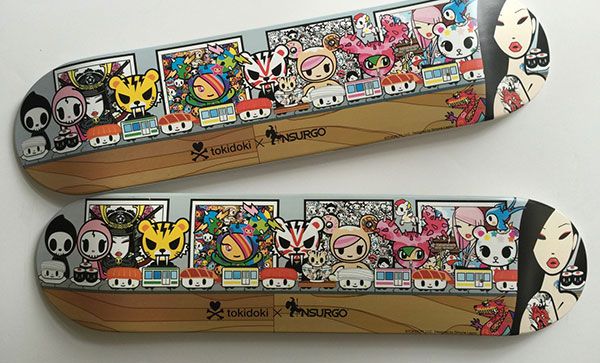 This deck is available now at Nsurgo.com for $80 USD each while supplies last. It's been ages since we've seen decks by tokidoki so we're hoping that this collaboration means that there will be new designs coming out!