tokidoki x Hello Kitty x Pullip "Violetta"
What happens when you let such a cute collaboration like tokidoki and Hello Kitty to design a Pullip doll? You get Violetta, a doll that channeling rocker and kawaii style. This is the third Pullip doll by tokidoki, but this is the first doll under the Hello Kitty collab.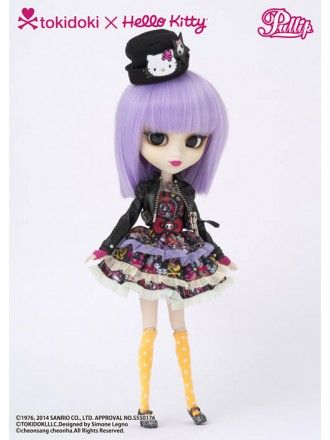 She's so cute! Violetta stands at 12 inches and is available now in the tokidoki shop for $170 USD each. For obvious reasons, this is a collector's item and not meant to be played with. Besides, why would you want to get her dirty?
Source: tokidoki.it