tokidoki x Hello Kitty Frenzies
More tokidoki and Hello Kitty goodness! Now you can attach the tokidoki-fied Hello Kitty characters with these collectible Frenzie charms. There's 20 designs to collect, including three chasers: Robot and Clouds are 1 in every 75 while Diamond is 1 in every 150. Each one come with accessories so you can attach it to your phone or zipper.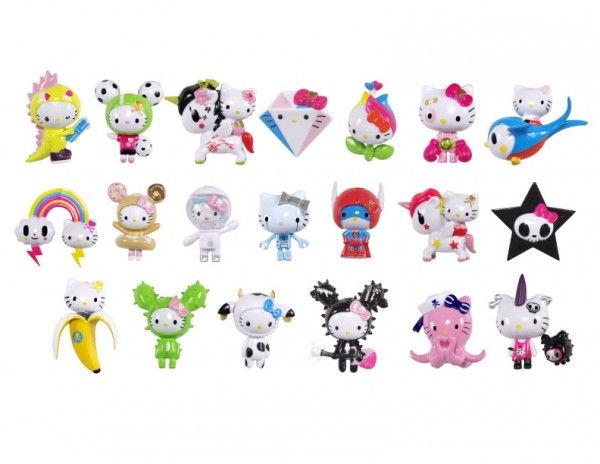 You can order these Frenzies now on the tokidoki website for $7.95 USD each.
Source: tokidoki