Tokidoki x Click for Art "Afterparty" Scarf
Here we have a limited edition scarf from Tokidoki and Click For Art. It's a large printed scarf that shows off the fun Tokidoki characters. It's perfect for those that want to show off their love for all things in a luxe way.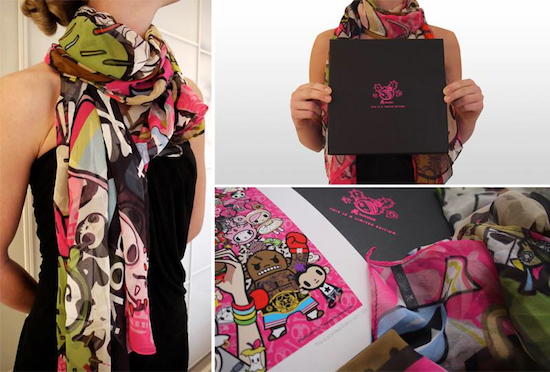 The scarf is 64 x 40 inches and is made of Georgette silk. There will be 333 numbered editions of this available, half shipping this December and the other half being released in 2014. It's available exclusively on ClickforArt.com for £119 GBP each, or about $195 USD per scarf. They also will come with a matching signed/numbered print by Simone Legno.
It may seem expensive, but can you really put a price on such a standout piece?
Source: Tokidoki on Facebook