Tokidoki Valentine's Day Cards & App stickers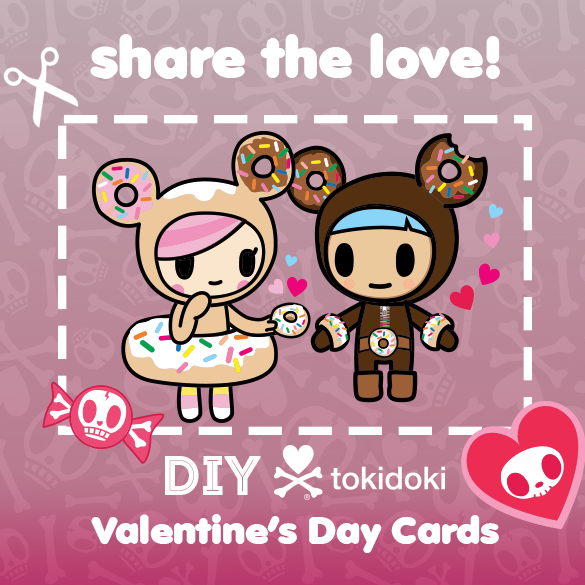 Get ready for the most romantic day of the year with these goodies from Tokidoki. The first is a set of free do it yourself Valentine's Day cards that you can print at home. Cut them out and hand them to everyone you see. You can get the files of the valentines by going to the Tokidoki Blog.
If you're rather send something digital Tokidoki also has a new sticker pack for their photo bomb app. The "Be Mine" pack contains 12 digital stickers that you can add to your smartphone pictures. The sticker pack is about $1 USD and is available for iOS and Android phones.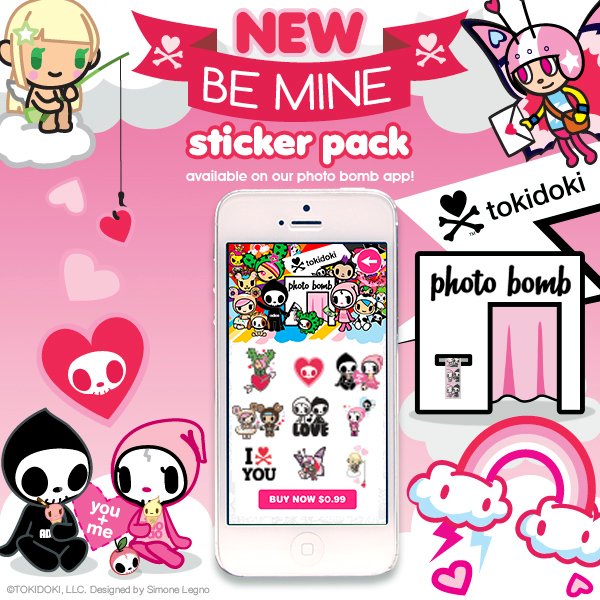 Source: Tokidoki