tokidoki Unicorno Series 5
Hooray-Unicorno Series 5 is finally here! After months of posting teaser pictures on social media tokidoki has officially launched their new collection of blind box Unicorno designs.
The latest series includes twelve new colorful designs, including the introduction of clear Unicorno. Could this be the beginning of another Unicorno series where all figures are clear? Yeah for Crystal Unicorno!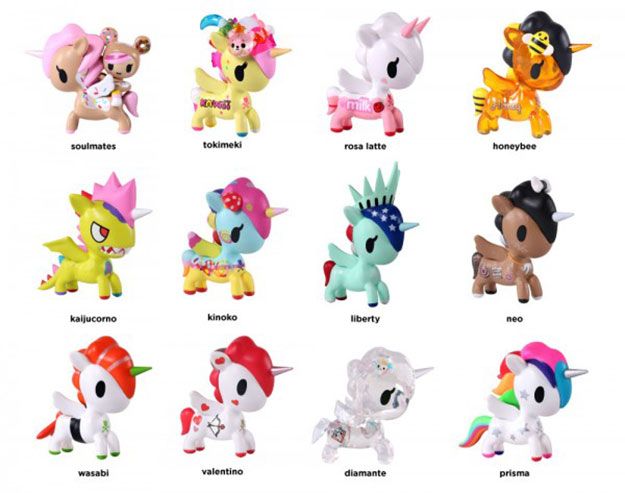 This series has ten common designs, one in which is another version of the Liberty Unicorno that tokidoki released during NYCC 2016. There's also two chasers to find, Wasabi (1 out of 50) and Diamante (1 out of 100). Order yours now on tokidoki's website and other tokidoki retailers for $8 USD each.