Tokidoki "Typhoon Haiyan Philippines Relief" Tee
Super cute shirts that are for a good cause! Tokidoki has a limited edition tee in which all the sale proceeds from the shirt will go towards relief and rebuilding the Philippines in the aftermath of Typhoon Haiyan.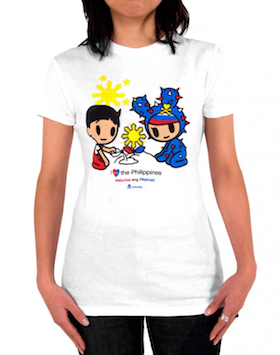 There's sizes for men and women. The shirts are available exclusively at tokidoki.it.
Source: Tokidoki