Today is the day-tokidoki's new blind box series Sushi Cars is finally out! We've seen previews of them all over tokidoki and Simone Legno's social media but they're finally available for purchase! The series includes popular tokidoki characters as the drivers behind automobiles made of sushi pieces.
It's no secret tokidoki loves to use the same characters, but it's refreshing to see them in such a fun looking series. Not to mention the packaging is just as cute as the toy itself!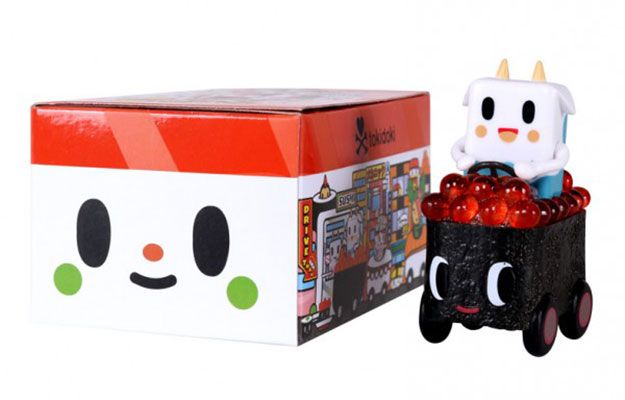 The series includes 10 different cars to collect, including a 1 out of 50 chase figure. Sushi Cars are available now on tokidoki's website and other retailers now for $8 USD each.