Tokidoki Punkstar Frenzies & Max Punk Rocker Monkey Plush
New tokidoki toys are among us! The lifestyle brand has a new set of Frenzies out to collect. This set is called "Punkstar" and there looks like there are 20 different designs ranging from rockers to animals to even a little cute amp (LOVE). There's also a new tokidoki plush out-meet Max, the Punk Rocker Monkey! Here's a peak of the new toys from Play Imaginative: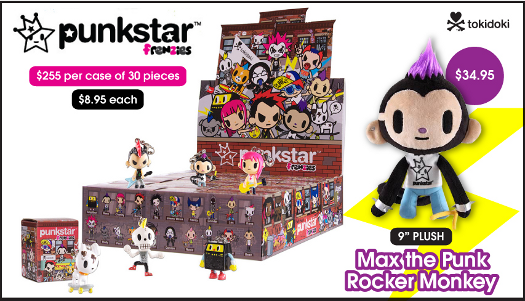 The Punkstar Frenzies are blind boxed and cost $8.95 USD. Max the Punk Rocker Monkey is $34.95 USD at Play Imaginative. We're hoping to see these toys in other retailers soon.
Source: Play Imaginative