Tokidoki Mermicornos Series 1
Are you ready for summer? Tokidoki is and to show that they're ready for warmer weather they've finally released the latest anticipated new line of toys, Mermicorno! After sneak peaks for the past few months these latest additions to the tokidoki line are now available for purchase. This blind box series includes 8 Mermicornos with 1 chaser. Even their background story is pretty cute:
One special night, a group of Unicornos were flying in the direction of falling stars. The falling stars were disappearing into a sparkly sea, which transformed them into starfish while changing snowflakes into jellyfish. They rode the tail of a shooting star into the magical sea, turning them into enchanting creatures of half Unicorno and half fish. One day while following migrating dolphins, they discovered the surface of our world. Thus began the legend of the Mermicornos, rumored to only resurface during a lunar eclipse.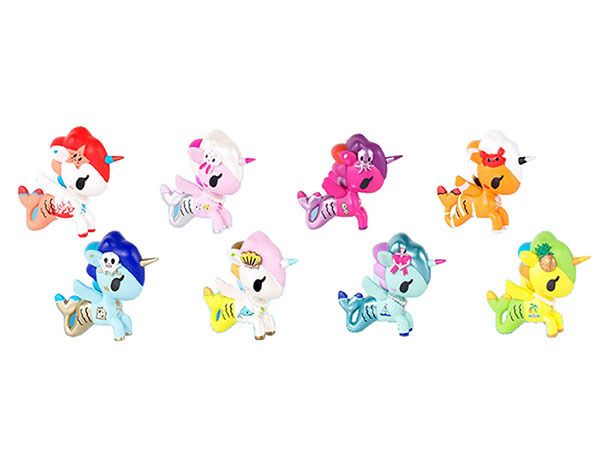 You can order these now on tokidoki.it and other tokidoki retailers. Individual boxes are $8 USD each and cases of 16 are about $130 USD (only available through other retailers at this time).