Tokidoki Mermicorno Blind Box Enamel Pins
Now you can show off your love for tokidoki's Mermicorno with this new enamel pin series! These pins take after the popular blind box series with designs based off the Mermicorno toy series.
In addition to the recognized designs, there's also a new rainbow Mermicorno. Could this be a hint to what we can expect in the next Mermicorno series? We hope so!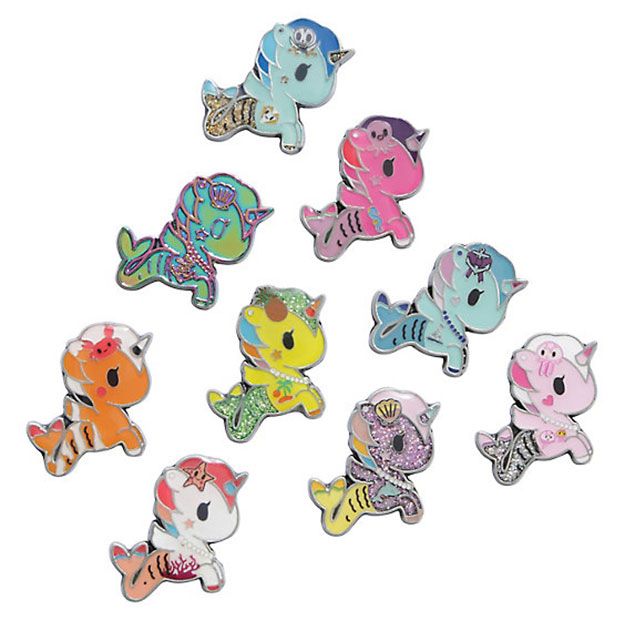 The pins are blind boxed so you won't know which pin you'll get. You can order these pins now at Hot Topic for $6.90 USD each!