tokidoki Holiday Unicorno
Tokidoki has a new 5-inch Unicorno available to get you ready for the upcoming holiday season. It's decked out in a bright green with red, white, and gold details (check out the golden antlers in the ear!) that will make you wish the holiday season was here now.
Put your out on display, or if you're lucky to have a huge tree make it an ornament!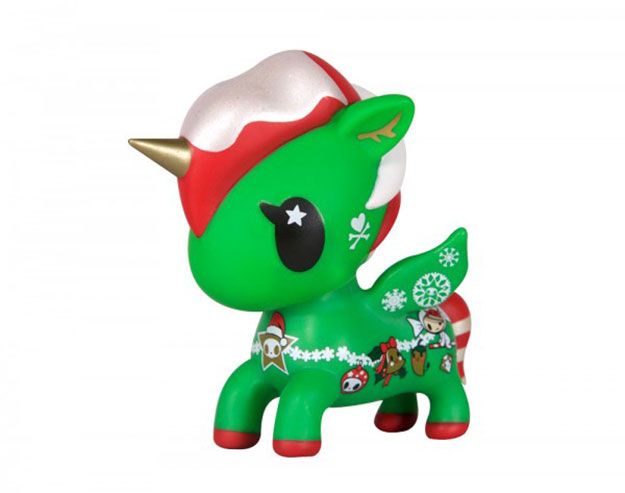 You can get this Unicorno now on tokidoki.it and other tokidoki retailers. Bring one home for $30 USD each and start your holiday decorating early!