tokidoki Halloween Unicorno
With September winding down, Halloween is right around the corner. Tokidoki is ready for the season with their new 5-inch Halloween Unicorno!
The latest member of the Unicorno family has a Jack-o-lantern face with a candy corn horn and details. There's also little details on the body that reminds us of all things spooky and fun at Halloween. It's the perfect addition to your Halloween decor!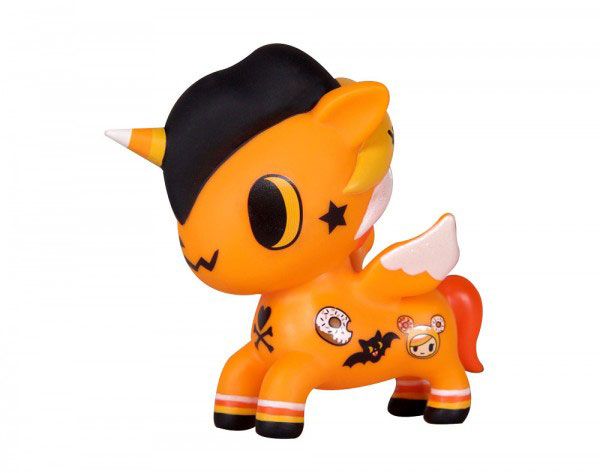 You can order the Halloween Unicorno now at tokidoki.it and other tokidoki retailers for $30 USD each while supplies last! Does this mean that there will be holiday-related Unicornos in the future? We love to see what new designs would come out!