Tokidoki for LeSportsac's "Dolcezza"
Introducing "Dolcezza," a new print in the tokidoki for LeSportsac collaboration that is exclusive to LeSportsac Hawaii stores. This print os filled with bright colors and beach scenes that pays homage to the 50th state.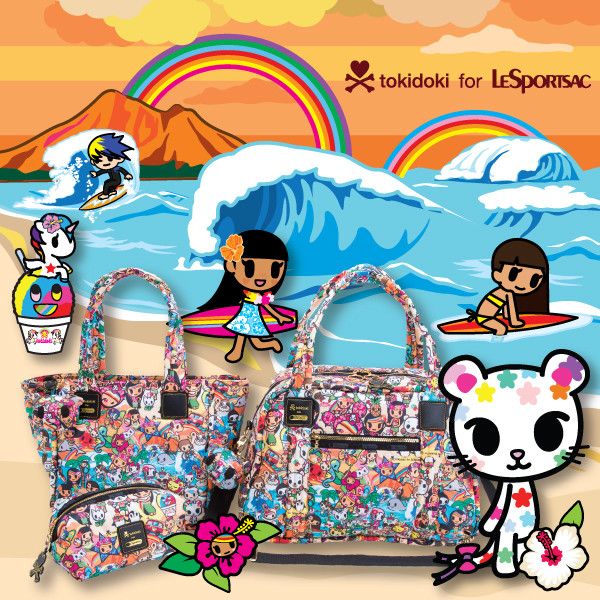 In tokidoki creative director and co-founder Simone Legno's native language, Italian, Dolcezza means sweetness and honey. In Hawaii, island girls are referred to as "honey girls". A love letter to the Aloha spirit, Dolcezza is a playful tribute to this Hawaiian tradition.
Dolcezza comes in 15 bag styles and will include a matching Palette charm attached to it.This print is only available in Hawaii so be sure to check out the LeSportsac website for locations and numbers.
Source: LeSportSac