Tokidoki for LeSportsac "Tokidieci" print
This year marks the 10th Anniversary of Tokidoki and as part of the celebration the latest collaboration with LeSportsac reflects that. This new bag and accessories collections is just as bright and fun as the brand itself. a The print is called "Tokidieci," Dieci meaning ten in Italian which we think is perfect. The print is a collage of well-known tokidoki characters new and old, from Cactus Friend Sandy to Palette.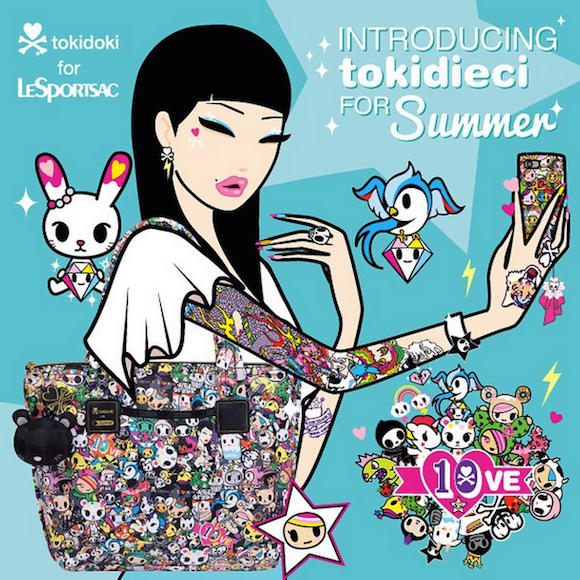 The line includes a range of bag types like previous collaboration, includes shoulder bags, cosmetic pouches, and overnight bags. You can purchase this collection now on the LeSportsac and Tokidoki websites. Prices for tokidoki for LeSportSac bags and accessories start at $48 USD and up.
Source: Tokidoki on Facebook