tokidoki "Donutella" Plush series
The second release this week from lifestyle brand tokidoki is a brand new blind box series. Their Donutella character finally has her own collection of toys, but this series features plush toys instead of vinyl. It's an interesting change from tokidoki and we're loving it!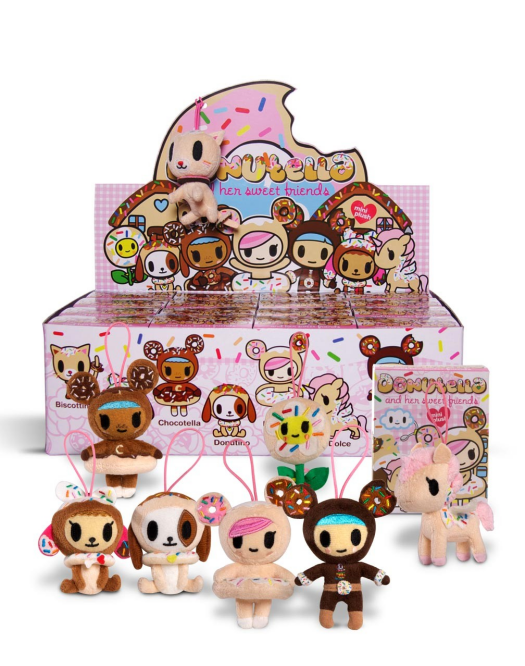 There's eight 4-inch plushes to collect in this series, including four new characters we haven't seen before. Each plush comes with an elastic lanyard attached so you can add it onto anything and turn into a sweet looking charm.
The Donutella plush series is on sale for $10 USD per box and you can order them via tokidoki online store.
Source: tokidoki.it