tokidoki Biscotti Bearbrick Reveal
Last week, tokidoki's Simone Legno posted a picture of a new Medicom Bearbrick design over on his Instagram. The "Biscotti" Bearbrick pays homage to the Donutella & Her Sweet Friends series and looks just as cute as Biscotti illustrations and chase figure. Seriously, it's so cute you're going to wish you can eat it!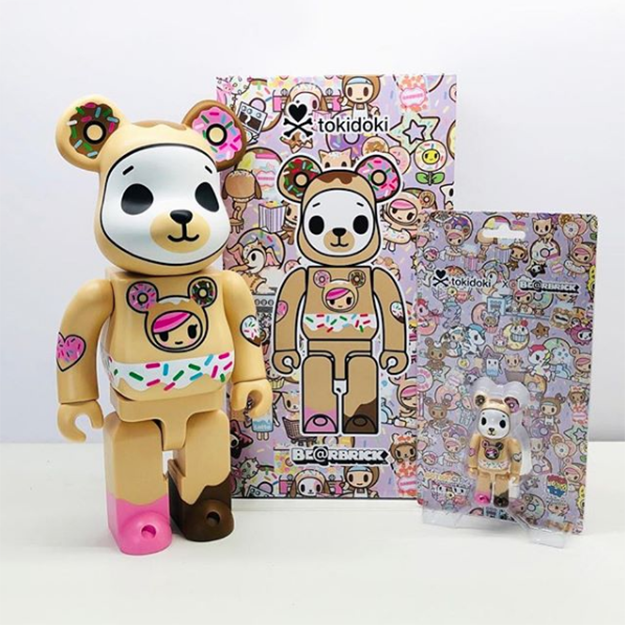 We've been noticing tokidoki expanding the Donutella universe with more releases in the past few months, and it's been a while since we've seen a new Bearbrick become available on U.S. solid. In the past recent years, any new Bearbricks from tokidoki were released overseas making the search for them hard (and yes we're tried). Lucky for us, tokidoki will be selling Biscotti on their online store at a later date.
Biscotti will come in the Medicom's 100% and 400% sizes, or 3 inches or 11 inches, so will be options for collectors. But if you're like us you'll want to get both!