The Jelly Empire "Robo Jelly LoveBugs"
Selina Briggs aka The Jelly Empire has been quiet lately, but she's back with a couple of new resin figures. Staying in the Valentine theme, she's releasing new customs for February.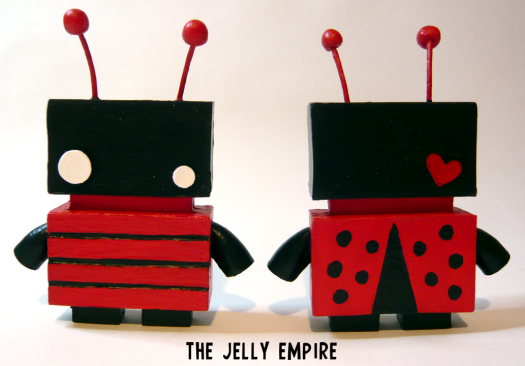 These custom Jelly Bots are love bugs looking to spread some a'more! Only two of these love bugs will be up for grabs in the Jelly Empire store. Both custom toys will be $25 USD each and will go on sale at February 8 at 1 PM EST.
Source: The Jelly Empire