"The Forgotten Mallow" by Squink
Squink got a hold of one of Chris Ryniak's Figgle Bits and has made an adorable custom out of it. The Forgotten Mallow" reminds us of a late Valentine's Day cutie that is looking for a place to below. The name does fit the piece, doesn't it? It's pink with the big oversized eyes and a little heart on his belly.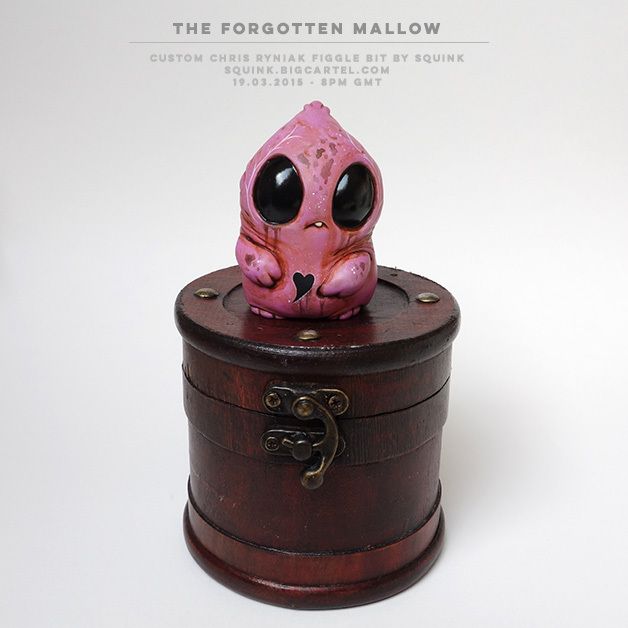 "The Forgotten Mallow" goes on sale later today in the Squink online store at 8PM GMT (or 4PM Eastern Time) for £65 GBP (or about $97 USD). There's only one of these so be sure to not miss this cutie!
Source: Squink