The Art of Love – Opens Saturday at Dragatomi
This weekend is opening night for "The Art of Love" exhibit at Dragatomi. This show features work from over 25 artists including some of our favorites for a collection of love themed artwork including custom toys and illustrations.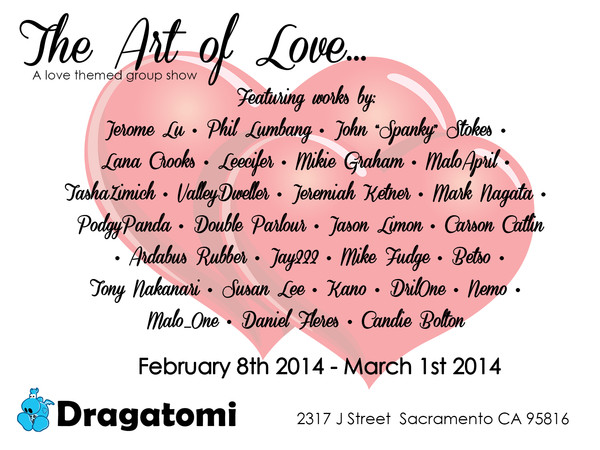 If you're unable to make it to Dragatomi for the show you can sign up for their preview list here.
Source: Dragatomi