Tasty Peach Studios Raffle Sale
Did you miss out getting the 2014 Tasty Peach Studios Halloween and Holiday Meowchi plushes? You have a chance to win one of the three in their Raffle Sale!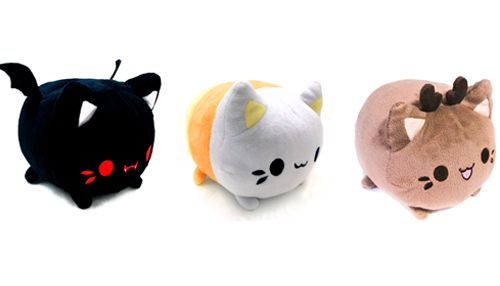 Here's how it works-purchase a minimum of $20 USD before shipping between now and January 31, 2015, on the Tasty Peach Studio website and you'll be entered into the raffle. On February 1, 2015, TPS will select three winners-1st place winner will have first choice in one of the three Meowchi plushes above. Also, for every additional $10 on top of the $20 you purchase in their shop you get an additional entry.
Head over to the Tasty Peach Studios website to start shopping and to enter the raffle today!
Source: Tasty Peach Studios