Tasty Peach Studios Mint Chip Nomwhal & Fuwakui Seabunnies
What better way to start your day with new plushes from Tasty Peach Studios? Starting today you can preorder not one but four new plush toys including a new variant of their Nomwhal and, new to the Tasty Peach Studio family, Fuwakui Seabunnies!
Mint Chip Nomwhal is the third Nomwhal colorway from Tasty Peach Studios. The narwhal hybrid looks just like a scoop of mint chocolate ice cream and comes with a cream-colored cone as its head. This might be the cutest Normal out of the previous releases. The face is our favorite part-its tongue is hanging out!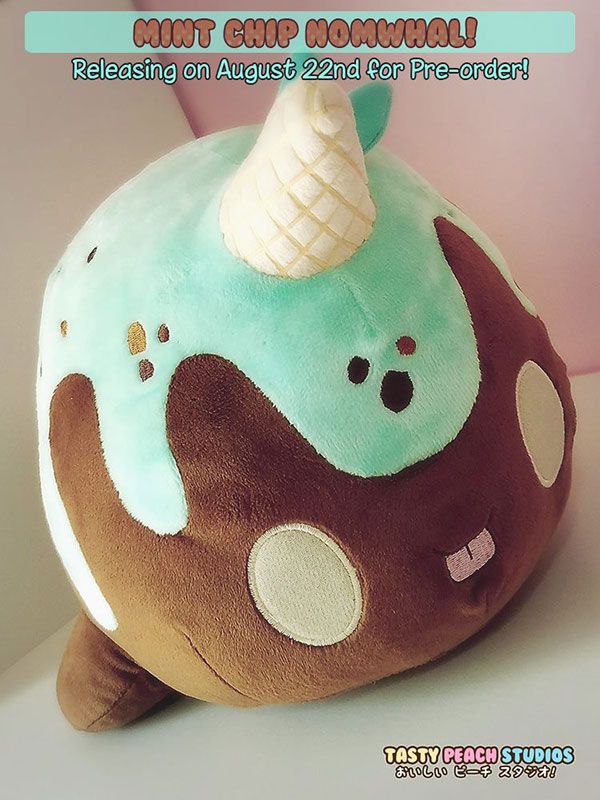 Fuwakui Seabunnies are part rabbit, part fish, and part adorable! There are three colors/flavors to choose from, each one with a different facial expression. They're ready to get out of the water and into your home. So cute!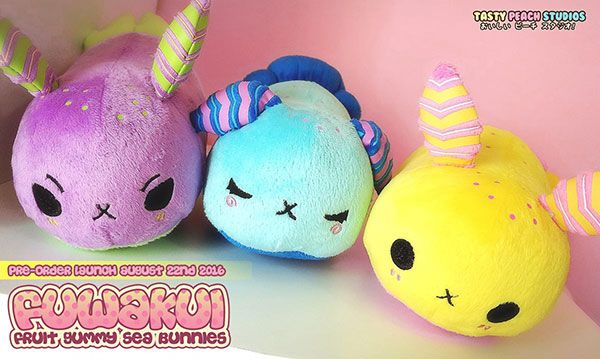 You can preorder these plushes now on Tasty Peach Studio's website. Mint Chip Nomwhal is $35 USD each while the Fuwakui Seabunnie are $24 USD each. All four plushes are scheduled to arrive in 4-6 weeks.