Tasty Peach Studios Meowchi New Flavors
Tasty Peach Studios has new Meowchi plushes coming right before the holiday! There's three new "flavors" to choose from-mint (blue), cocoa (brown) and red bean (red). They're super cute just like the other Meowchi releases.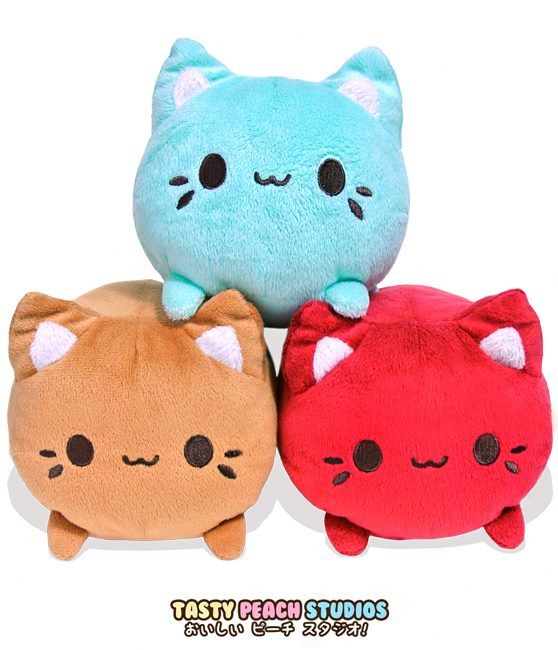 Each Meowchi is a little over 5 inches tall and is super cuddly. All three are available for pre-order now at TastyPeachStudios.com for $20 USD each, or you can get all three in a bundle pack for $50 USD a set. We're finding it hard to pick just one!
Source: Tasty Peach Studios on Facebook