Tasty Peach Studios "Lychee" and "Mango" Meowchi Plushes
Remember those Lychee and Mango Meowchi plushes Tasty Peach Studios posted a sneak peek of earlier this summer? You can now pre-order these new variants now on Tasty Peach Studios website!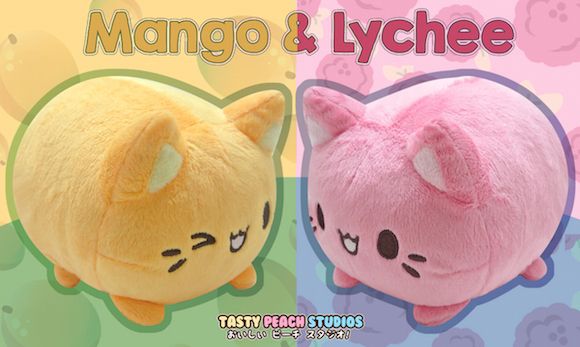 Get these plushes for $20 USD each. While we don't have an estimated ship date, you can still place your order for them now.
Source: Tasty Peach Studios on Facebook