Tasty Peach Studios "Halloween 2015" Meowchi Pre-Orders!
Remember that sneak peek of new Meowchi variants from Tasty Peach Studios? You can actually pre-order the Halloween 2015 variants now! As we mentioned before there will be a purple Vampire Bat Meowchi, and in addition to that there will be a "chocolate" Candy Corn Meowchi as well!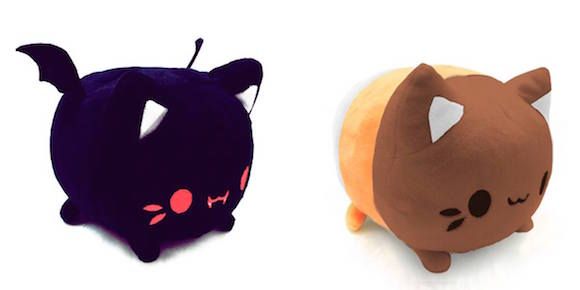 Pre-orders for these plushes will be up until June 30, 2015, with an expected ship date later this Fall. Get them for $25 USD each exclusively in the Tasty Peach Studios web store.
Source: Tasty Peach Studios on Facebook