Tasty Peach Studios Giant Vampire Prince & Pumpkin Meowchi Kickstarter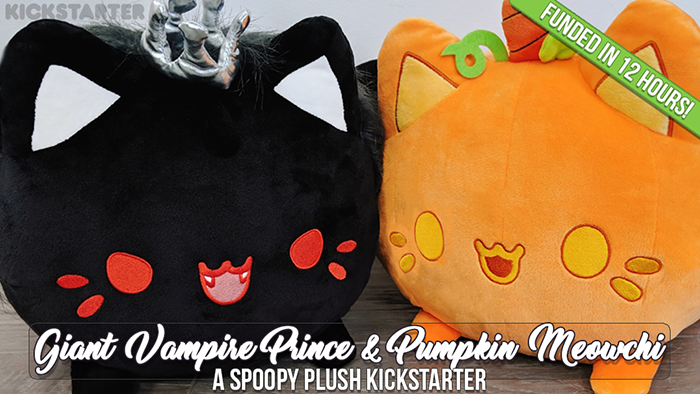 The latest funding campaign from Tasty Peach Studios is in its last several hours, but you can still get in on it! Their new project is not one but two Giant Meowchi plushes that are making us wish it was fall now. Vampire Prince and Pumpkin Meowchis look like a great additional to any Halloween already getting us in the mood for fall.
If you need more incentives to pledge to this super cute Kickstarter, there's also other merch that you can receive with your Meowchi. these bundles include lanyards, enamel pins, tees, and more! To see the complete list of rewards and to pledge, head over to Giant Vampire Prince/Pumpkin Meowchi bundle today but clicking here.