TADO "Panda Mania" Screen Print
UK-based TADO has new products in their shop this month. Many of these products feature "Panda Mania," a screen print that was part of a special night of art titled Pubscrawl 2012. "Panda Mania" is now available on shirts and totes but we prefer to get it as a print.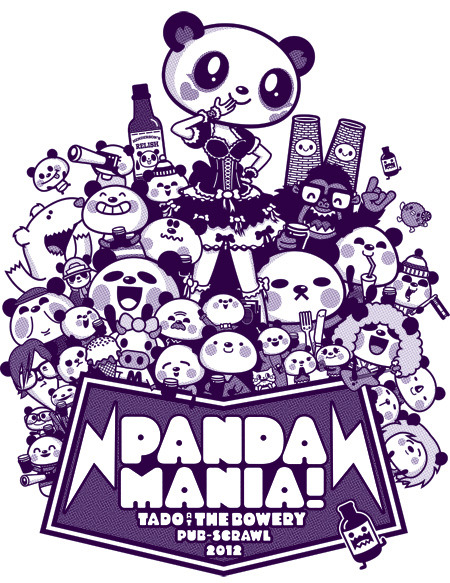 Is that a Lolita panda?
"Panda Mania" is 500 x 350mm (about 19 x 13 inches) and is limited to 10 signed/numbered copies. Get your copy for £25 GBP (or a little over $39 USD) in TADO's online store.
Sources: TADO & Sheffield Blog