"Sweet Nothings by Kelly Denato" at My Plastic Heart
Opening this Friday at myplasticheart are new original works by Kelly Denato. Sweet Nothings is Denato's second solo show at the shop.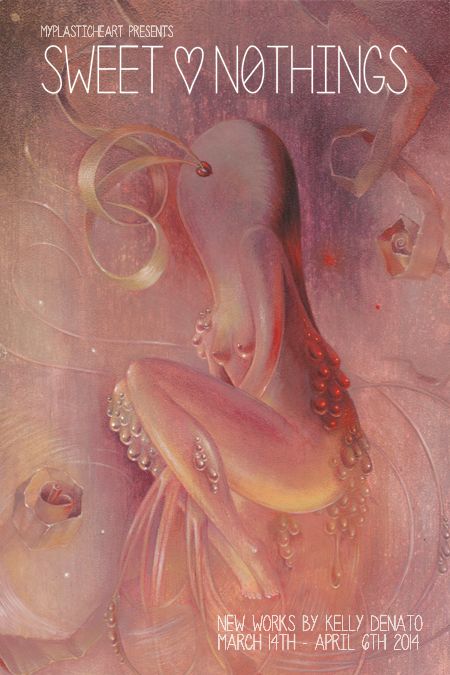 For her second exhibition with myplasticheart, Kelly is showing a range of brand new pieces exploring her current aesthetic. A mix of both acrylic and watercolor, Kelly's work presents her subjects in various states of vulnerability, all living in her rich, illustrative world.
Opening night will be on March 14, 2014, and Denato will be there to meet and greet guests. The works will also be available for purchase online at myplasticheart.com. Address for the shop is 210 Forsyth Street in New York City.
Source: myplasticheart