Super 7 "Mint Chip" Milton
Brian Flynn of Super 7 has a new version of his Milton toy out! Mint Chip Milton is a scoop of mint chocolate chip ice cream in a waffle cone, but this ice cream is upside down with arms and legs. It's like Milton is ready to defend himself from eatets, isn't it?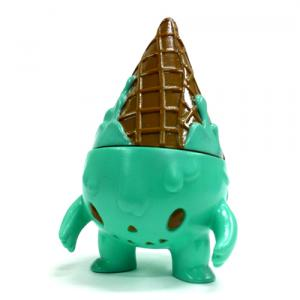 Mint Chip Milton is 3 inches tall and made of Japanese vinyl. Get him now for $25 USD in the Super 7 online store!
Source: Super 7