"Super Duper Caped Cavey" by A Little Stranger
A Little Stranger has a couple special edition Vinyl Caveys making their debut at this year's San Diego Comic Con. Super Duper Caped Cavey is 3 inches of super hero kawaii goodness, mask and cape included.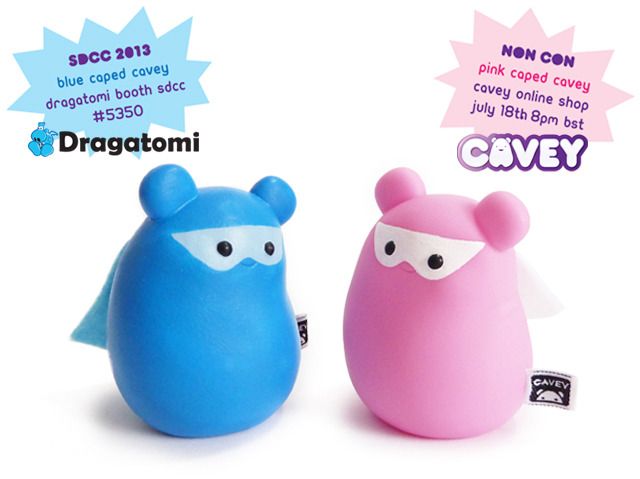 Each caped Cavey is limited to 15 pieces each, with one being released exclusively at SDCC and the other going on sale in the Hey Cavey online shop on July 18, 2013. The Blue Caped Cavey will be priced at $30 USD each and the Pink Caped Cavey will be on sale for about $27 USD each.
Source: Hey Cavey