Super 7's "Orange Firestarter Leroy C"
Coming from Super 7 is a little firestarter named Leroy C. The name may be intimidating, but look at that face! This toy is designed by Seattle-based studio Invisible Creature, and we bet deep down Leroy has a kind heart that can warm up anyone.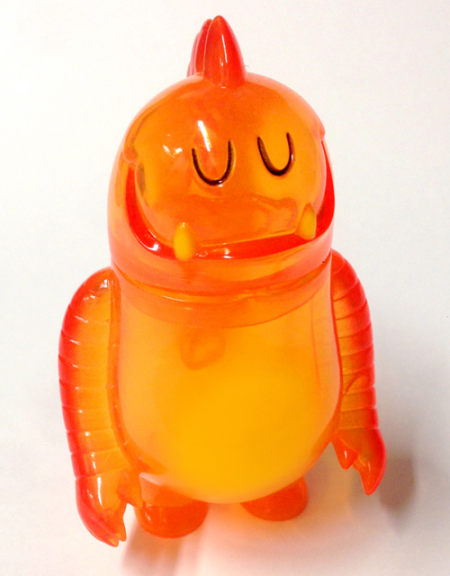 The Firestarter Leroy C is 4 inches tall and is made of translucent vinyl. He's on sale now at the Super 7 Store for $35 USD each.
Source: Super 7