Super 7's Lemon Pie Guy & Foster
The newest release by Super 7 is making us in the mood for something sweet. The latest colorway of their Pie Guy and Foster toys. They're mostly yellow with white accents, reminding us of lemon meringue. They look good enough to eat!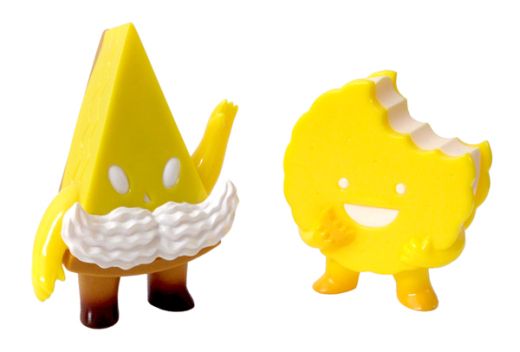 Both Lemon Pie Guy and Lemon Foster will go on sale on the Super 7 online store on September 25, 2014, at 12Pm PST (or 3PM EST). Both will be available for $25 USD each.
Source: Super 7