Super 7 "Reverse Mint Foster"
Just released this week is the newest Foster from Brian Flynn of Super 7. This take on the original Mint Foster is more of an inside-out version with mint green cookies on the outside and the chocolatey center. We imagine that he would be a cool breeze of air if we took a bite of him.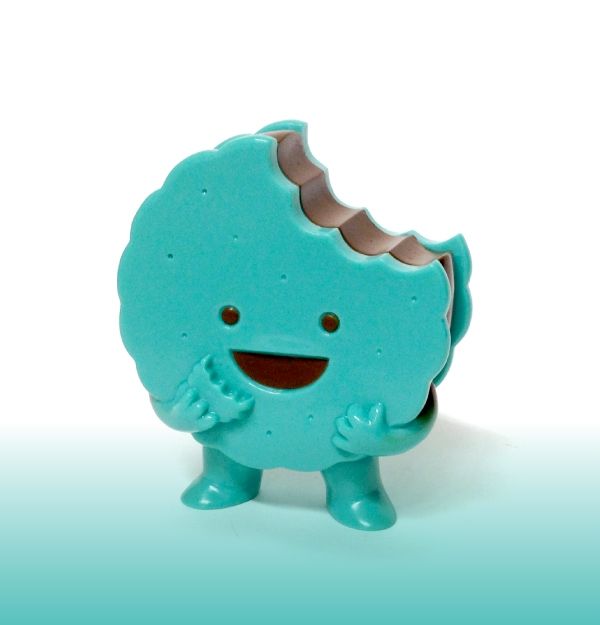 Reverse Mint Foster stands at 3 inches tall and is made of Japanese vinyl. He's currently on sale now in the Super 7 store for $25 USD each. Get your version of this delicious toy now!
Source: Super 7 Blog