Super 7 "Holiday Cookie Foster"
Brian Flynn of Super 7 has released a new variant of their Foster character. Holiday Cookie Foster is different from the gingerbread trend we've been seeing lately; this variant reminds us of fruitcake but this is a fruitcake that you won't mind getting as a present.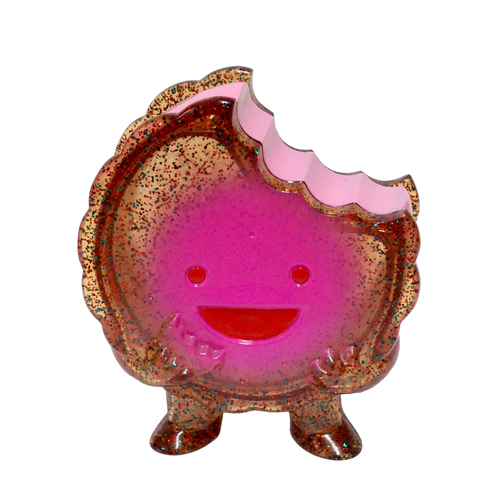 The Holiday Season is here, and Foster is celebrating with red and green glittery sprinkles embedded in his sweet cookie body. Filled with pink cream filling and a healthy helping of dark pink frosting on top, Foster has your sweet tooth covered.
Foster is 3 inches tall and on sale now for $25 USD each at Super 7.
Source: Super7