Super 7 "Green Hell" Pocket Rose Vampire
A rose that's pretty & deadly at the same time..
Here we have a new colorway of Super 7's Pocket Rose Vampire. The "Green Hell" variant may scare some people off at first, but look at that face!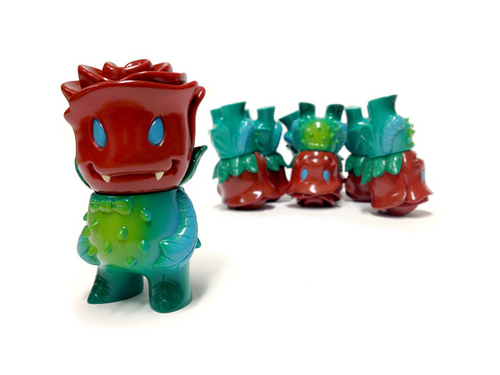 Each Pocket Rose Vampire stands at 3 inches tall. At $25 USD each, you'll find yourself wanting to get a bunch to make a toy bouquet of roses. Order them in the Super 7 online store.
Source: Super 7