Super 7 "Giltter Grape Foster"
The newest Foster in the Super 7's Kandy Kaiju line is certainly eye candy. It's a clear purple vinyl toy with blue eyes for the eyes, smile, and filling. Add some silver glitter and you have one funky but yummy looking cookie!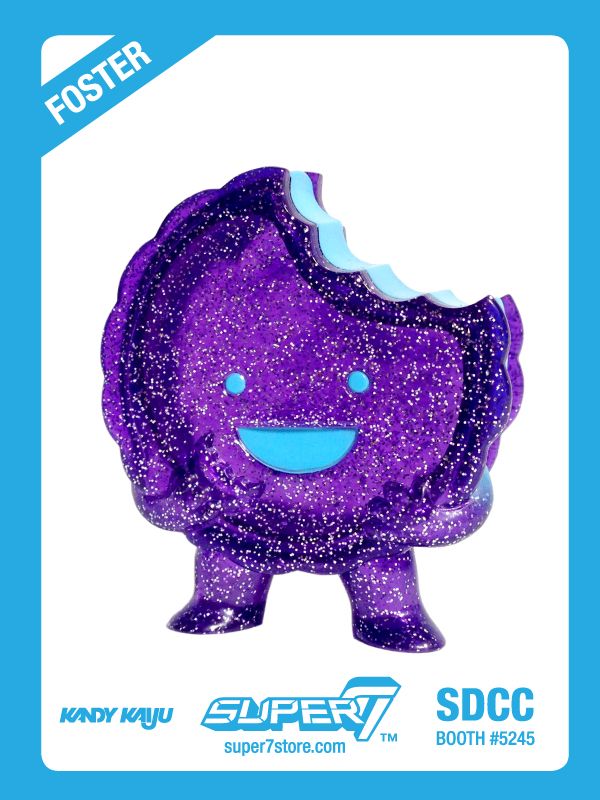 The Glitter Grape Foster will be an exclusive item, only to be available at San Diego Comic Con sadly. He's made of Japanese vinyl and stands at 3 inches tall. He'll be on sale while supplies last for $25 USD each.
Source: Super 7